Edinburgh – the capital city of Scotland is the second largest city (with population cca 500 thousand) in Scotland. City is a seat of Scottish Parliament. Edinburgh is one of Europe´s most beautiful cities, draped across a series of rocky hills overlooking the sea.
The Old Town and New Town districts of Edinburgh were listed as a UNESCO World Heritage Site in 1995 in recognition of the unique character of the Medieval Old Town and the Georgian New Town. Edinburgh is a town intimately entwined with its landscape, buildings and monuments. From the Old Town´s picturesque mix of medieval tenements piled high along the Royal Mile, its turreted skyline strung between the black Castle Rock and russet palisade of Salisbury Crags.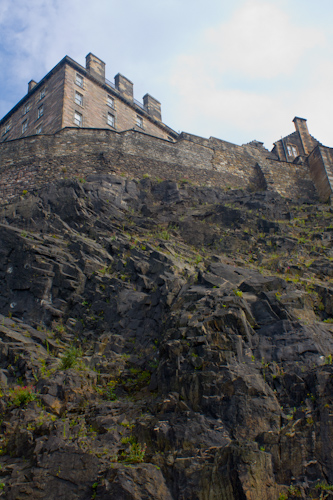 Arthur's Seat, easy to climb, provides for his visitors an excellent vista of the city. Arthur's Seat is the main peak of the group of hills which form most of Holyrood Park, described by Robert Louis Stevenson as "a hill for magnitude, a mountain in virtue of its bold design". It is situated in the centre of the city of Edinburgh, about a mile to the east of Edinburgh Castle.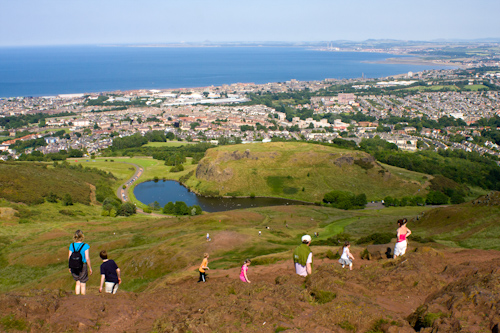 When the Romans first arrived to Scotland, the local resident tribe was the Votadini. Tribe had settlements on all main highlights of today´s Edinburgh – on Castle Rock, Arthur´s Seat and Blackford Hill. Their capital (if we can call it capital) was called Dun Eiden. Dun Eiden meant "Fort on the hill slope". We believe it referred to Castle Rock. The Angles from north-eastern England captured Dun Eiden in 638 AD. It is thought that the Angles took the Celtic name Eiden and connected it with their Old English word for fort – "burh". That connection created the name Edinburgh.
Edinburgh is today the most cosmopolitan city in Scotland. It is often described as the least Scottish of Scottish cities. Many of the people they live here are not native Edinburghers.