The Forth Bridge is a cantilever railway bridge over the Firth of Forth in the east of Scotland, to the east of the Forth Road Bridge, and 14 kilometres (9 miles) west of central Edinburgh.
The Forth Bridge was opened on 4 March 1890, and spans a total length of 2.529 metres (8.296 ft). It is often called the Forth Rail Bridge or Forth Railway Bridge to distinguish it from the Forth Road Bridge, although it has been called the "Forth Bridge" since its construction, and was for over seventy years the sole claimant to this name.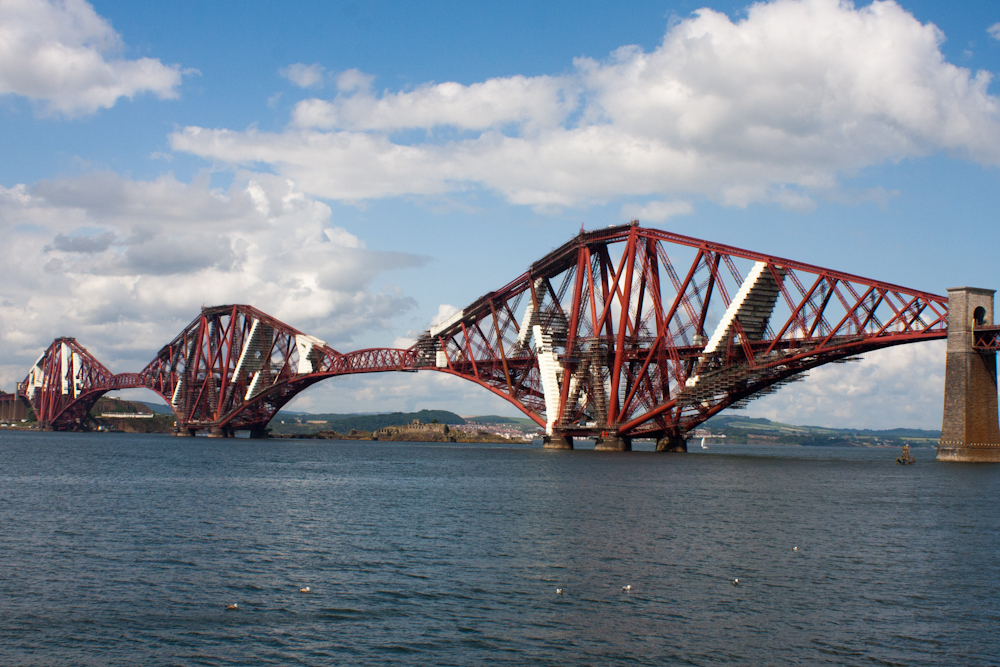 Forth Railway Bridge in Scotland
The Forth Railway Bridge connects Scotland's capital city Edinburgh with Fife at North Queensferry. The bridge acts as a major artery connecting the north-east and south-east of the country.
Work at the site began at the end of 1882, with the construction at South Queensferry of the extensive workshops where the steelwork was to be fabricated. Work on the foundations of the bridge began in February 1883, and the first of the caissons was launched on 26 May 1884. The bridge was completed in December 1889, and load testing of the completed bridge was carried out on 21 January 1890.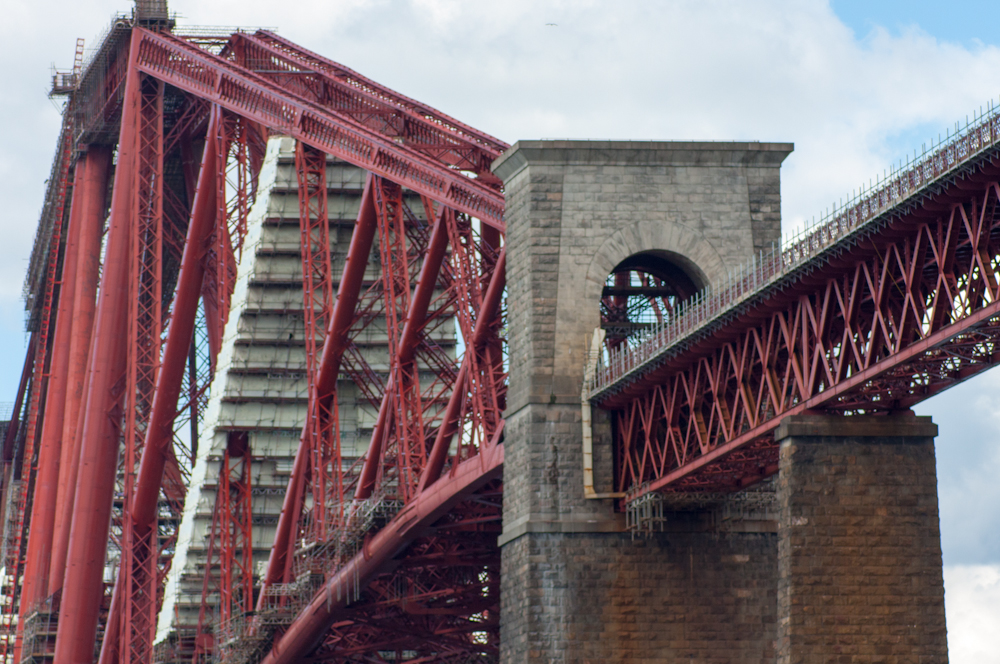 The Forth Bridge
Two trains, each consisting of three heavy locomotives and 50 wagons loaded with coal, totalling 1,880 tons in weight, were driven slowly from South Queensferry to the middle of the north cantilever, stopping frequently to measure the deflection of the bridge. This represented more than twice the design load of the bridge. But the deflection under load was as expected.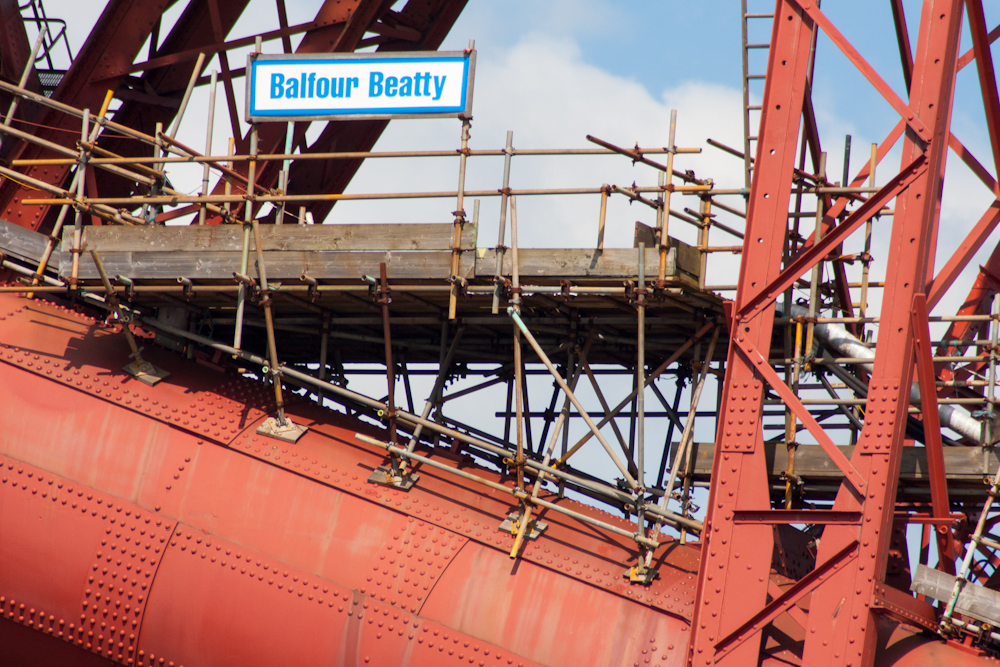 The Forth Bridge – view of structure
A few days previously there had been a violent storm, producing the highest wind pressure recorded to date at Inchgarvie, and the deflection of the cantilevers had been less than 25 mm (1 in). The first complete crossing took place on 24 February, when a train consisting of two carriages carrying the chairmen of the various railway companies involved made several crossings. The bridge was opened on 4 March 1890 by the Prince of Wales, later King Edward VII.