Kerala, one of the India´s state, was a traveler's dream from the times of the Phoenicians and Romans who made Kerala their prime destination for its riches – mostly pepper, teak, sandalwood and ivory.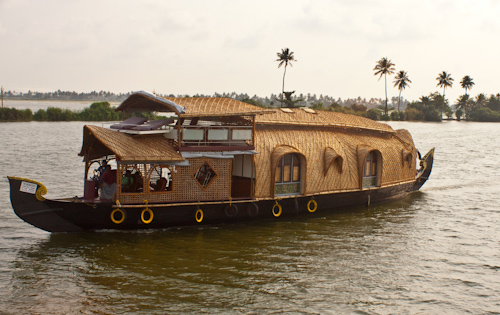 Many intrepid travellers in the history – like Marco Polo, Ibn Battuta and Ma He The Chinese Eunuch Admiral – also made a beeline for Kerala and stopped over in Kerala for years, enchanted by Kerala's beauty and prosperity.
In period when the Ottomans had blocked off the conventional sea-lanes to India, the Europeans searched desperately for another sea-route to India and the spices of Kerala. It was in search of such a sea-route to India and Kerala that Columbus and his men stumbled upon the Americas in 1492. Columbus, as all we know now, thought it was India he had set foot on, and so called the natives Indians and the land (West) Indies.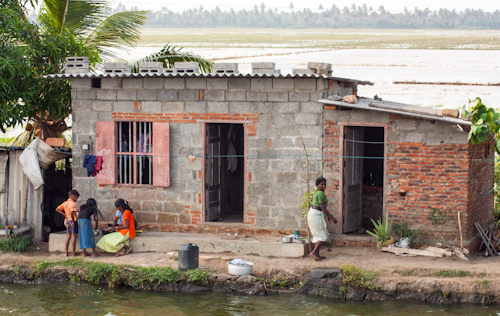 In 2009 when The National Geographic Traveler  Magazine ranked Kerala in the 23rd position alongside the Venice lagoons in Italy, Stonehenge in England or Petra in Jordan among more than one hundred world famous tourist destinations.
The Backwaters of Kerala is a chain of lagoons (little a bit salty, brackish lagoons) and lakes lying parallel to the coast (known as the Malabar Coast) of state Kerala in India (exactly in southern part of India).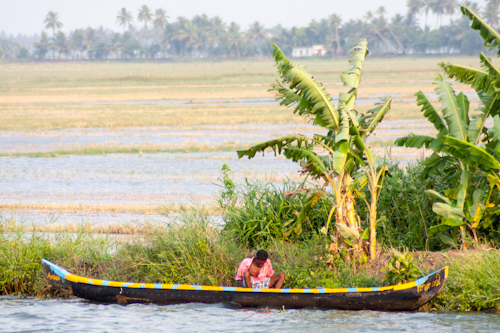 The network of Backwaters of Kerala includes five large lakes linked by canals (both: man-made and natural), fed by 38 rivers, and extending (one can say virtually) half the length of Kerala state. The backwaters were formed by the action of waves and shore currents creating low barrier islands.
The Backwaters of Kerala have a unique ecosystem. Freshwater from the rivers meets the seawater from the Arabian Sea directly in Backwaters. In certain areas, such as the Vembanad Kayal, where a barrage has been built near Kumarakom, salt water from the sea is prevented from entering the deep inside, keeping for the people very important fresh water intact. Of course, such fresh water is extensively used for irrigation purposes.