Buckingham Palace is the official London residence and principal workplace of the British monarch. Buckingham Palace is located in the City of Westminster. The palace is a setting for state occasions and royal hospitality.
Originally known as Buckingham House, the building which forms the core of today's palace was a large town-house built for the Duke of Buckingham in 1705 on a site which had been in private ownership for at least 150 years.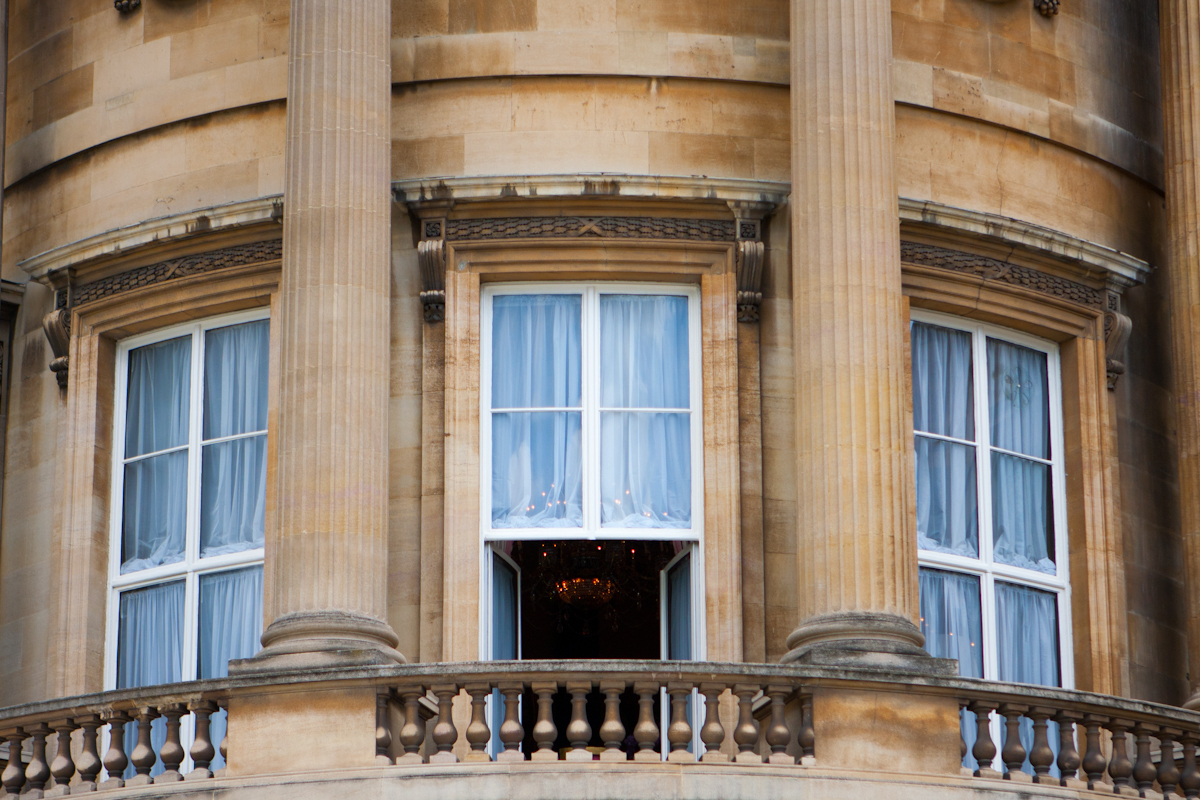 Buckingham Palace, London, England
During the 19th century it was enlarged, principally by architects John Nash and Edward Blore. Buckingham Palace finally became the official royal palace of the British monarch on the accession of Queen Victoria in 1837. The last major structural additions were made in the late 19th and early 20th centuries
The palace chapel was destroyed by a German bomb in World War II; the Queen's Gallery was built on the site and opened to the public in 1962 to exhibit works of art from the Royal Collection.
The state rooms, used for official and state entertaining, are open to the public each year for most of August and September, as part of the Palace's Summer Opening.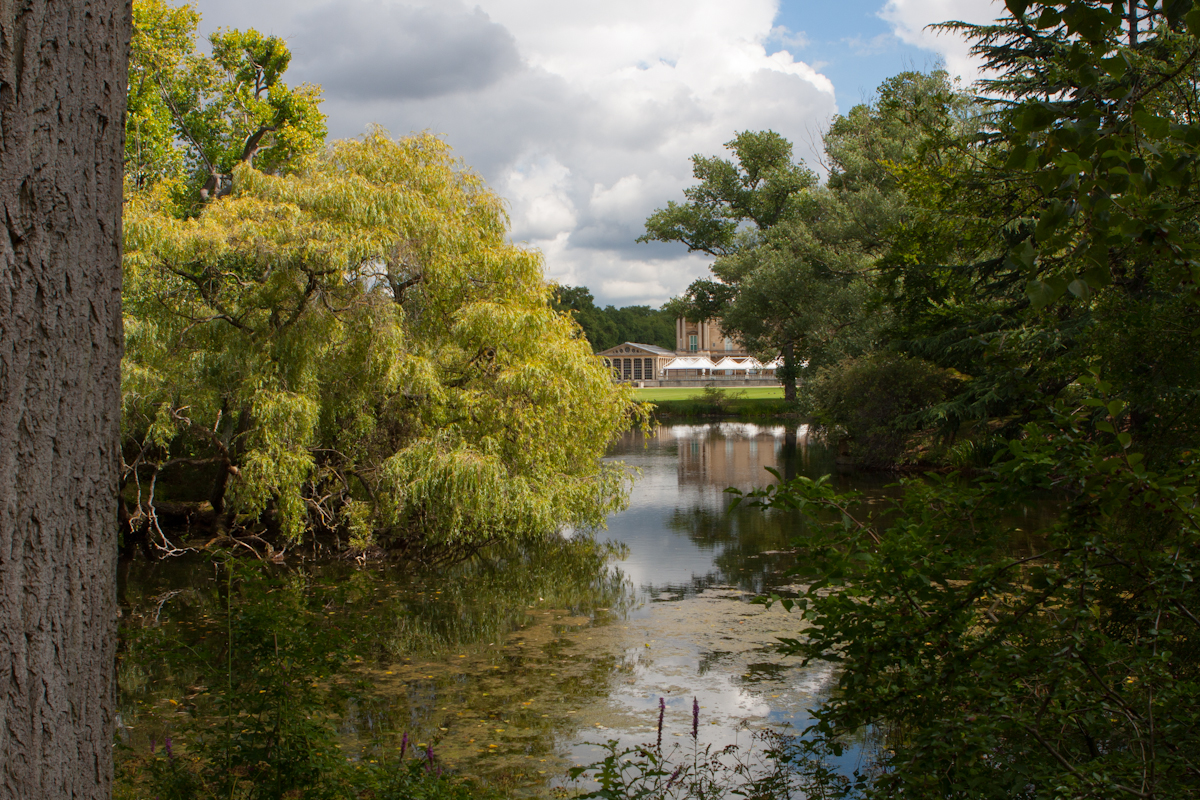 The garden at Buckingham Palace
The garden at Buckingham Palace is situated at the rear (west) of Buckingham Palace. It covers much of the area of the former Goring Great Garden, named after Lord Goring, occupant of one of the earliest grand houses on the site. It was laid out by Henry Wise and subsequently redesigned by William Townsend Aiton for George IV.
The garden occupies a 42 acres (17 ha) site and has two-and-a-half miles of gravel paths. Its area is bounded by Constitution Hill to the north, Hyde Park Corner to the west, Grosvenor Place to the south-west and the Royal Mews, Queen's Gallery, and Buckingham Palace to the south and east. The planting is varied and exotic, with a mulberry tree dating back to the time of James I of England.
Notable features include a large 19th-century lake which is graced by a flock of flamingoes, and the Waterloo Vase. In the garden there is a summerhouse, a helicopter pad, and a tennis court.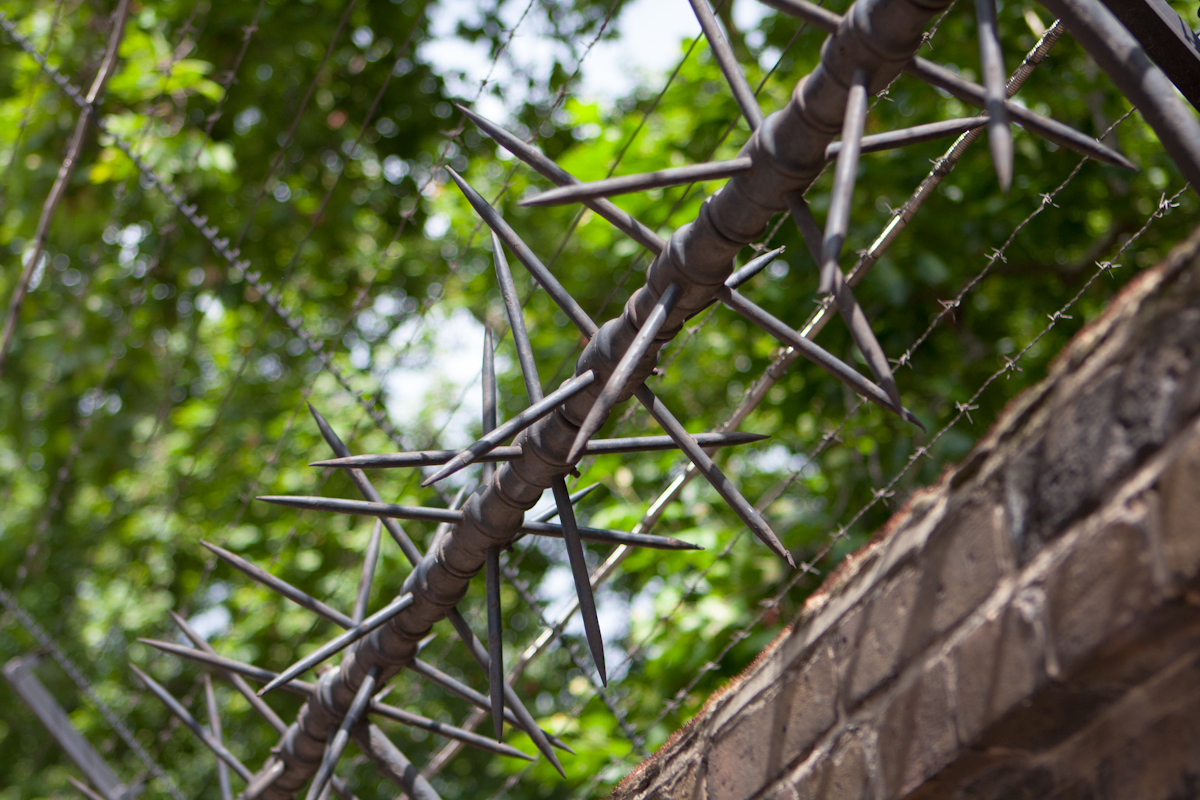 Buckingham Palace – wire fence
Unlike the nearby Royal Parks of London, Buckingham Palace Garden is not usually open to the public. However when Buckingham Palace is open during August and September, visitors have access to part of the garden, which forms the exit from the palace at the end of the tour.
The Buckingham Palace Garden is the largest private garden in London. The garden is where the Queen's garden parties are held.