Phnom Penh, once known as the 'Pearl of Asia', is the capital and largest city in Cambodia. It is now a cultural, commercial, and political centre that offers a unique blend of traditional charm and urban bustle.
Phnom Penh is located on the banks of the Mekong River, Tonlé Sap and Bassac River. Phnom Penh has been the national capital since the French colonized Cambodia in the end of 19. century. Later Phnom Penh has grown to become the nation's centre of economic and industrial activities, as well as the centre of security, politics, culture and economics.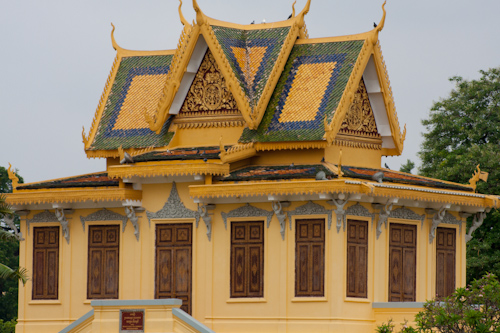 Phnom Penh is now a place of diverse economic and urban growth. A swift wave of development has brought in new high rise buildings (the highest one is a 30-storey business centre), restaurants catering to every palate, and beautiful stylish hotels promising all levels of luxury. Contributing to this development are burgeoning culinary and night-life scenes that can rival any other in the region.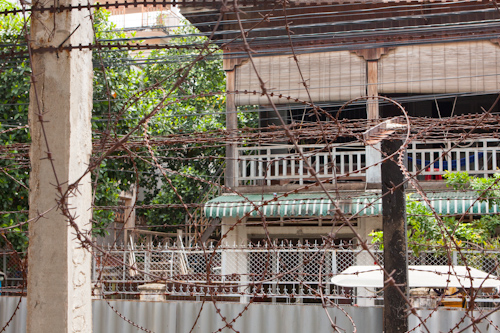 Phnom Penh's famous river-front is lined with trendy pubs, bistros, and different kinds of restaurants. Stores offering beautiful Cambodian silk products and chic galleries dot the side streets. Add to this a blooming arts scene and a heady dusk-to-dawn night-life and you'll understand why Phnom Penh has become for many visitors such a well-loved and compelling tourist destination.
There are many places to visit when in Phnom Penh. Visitors can visit the Royal Palace and the Silver Pagoda located just next to the palace grounds, then stroll down about l00m to visit the National Museum.  After which, walk along Sothearos Boulevard to patronise some neat 'antique' shops that sell silver trays, betel boxes, belts, ancient (not only) silver and gold coins, silver or wooden statuettes and famed marble carvings from the province of Pursat.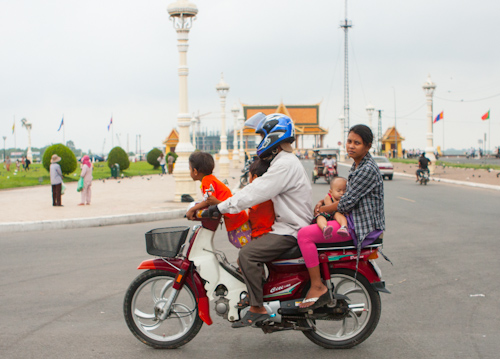 The 'Phsar Toul Tum Poung' or The Russian Market as its most commonly known, offers antique pieces and the opportunity to buy factory over-run designer clothes at huge discounted prices. For the visitor who prefers air-conditioned comfort, there are a few modern shopping complexes; the Sorya Shopping Centre, Sovanna Centre and the City Mall.