Across the green crystalline waters of the Mopan River is the largest ceremonial center of Maya World in the Belize River Valley. One mile north of Benque Viejo are located the ruins of Xunantunich. Xunantunich is located at San Jose Succotz Village in the Cayo District near the western border of Belize, and can be reached by ferry (daily between 8am and 5pm).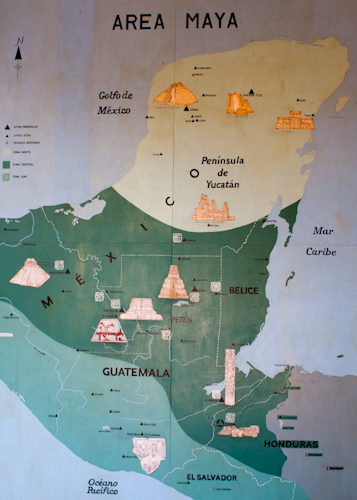 The ruins of Xunantunich are accessible by public transportation, but after being ferried across the Mopan River, visitors must walk about one mile to the entrance of the site. By using a travel and tour operator, tourists will be ferried across the Mopan River with their vehicle and thus eliminating the walk.
The hilltop location provides a very beautiful panoramic view of the surrounding Capo District. Archaeological site Xunantunich consists of three ceremonial plazas enclosed by house mounds, pyramids and palaces. The largest palaces are decorated with friezes and masks of Classic style.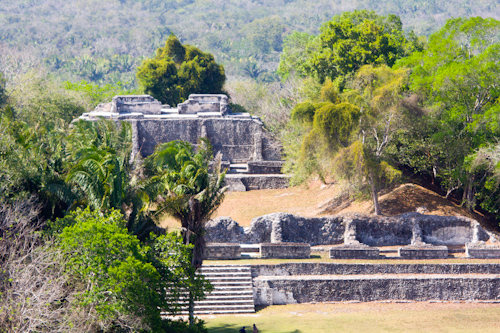 Xunantunich is the longest established archaeological site in Belize; a government reserve with a full time guide.
Xunantunich was a major ceremonial center during the Classic Period of Maya civilisation. The site is composed of six major plazas, surrounded by more than 25 more or less destroyed temples and palaces.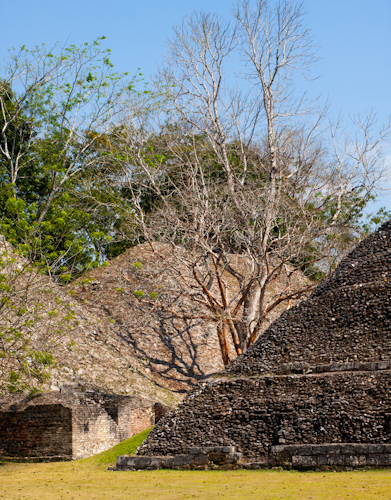 The most prominent structure in Xunantunich is located at the south end of the site. It is the pyramid named "El -Castillo" (in English – The Castle).  "El -Castillo" is 130 feet high above the plaza.
"El Castillo", which has been partially excavated and explored, was the tallest man-made structure in all of Belize, until the discovery of "Canaa" at Caracol. The most notable feature on "El Castillo" is a remarkable stucco frieze on the east side of the A-6 structure. Three carved stelae found at the site are on display in the plaza. The name is Maya for "stone lady" and is derived from local legend.
Additional explorations and excavations are being performed by Dr. Richard Leventhal and the Department of Archaeology. The main goal of the exploration is to better understand the history of Xunantunich.